Behind The Scenes Tour with Food and Wine Pairing Experience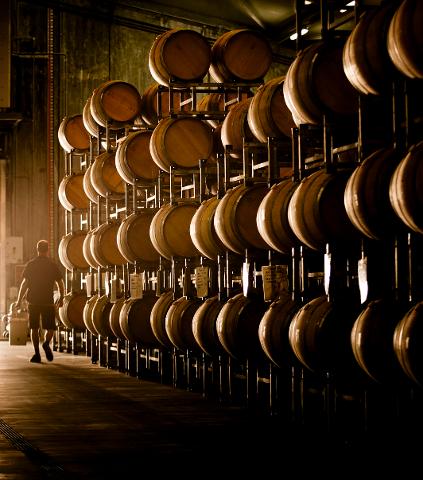 Duration: 120 Minutes (approx.)
Location: Margaret River, WA
Join us Behind the Scenes at Cape Mentelle
The tour starts at 10.30 am and guests will be asked to arrive at the cellar door by 10.20am where you will be welcomed by your tour guide and host.
The group will first visit the historic Wallcliffe Vineyard established in 1970 that produces our award-winning Cabernet Sauvignon.
The guide will discuss our viticultural practices and the influences on wine styles and quality. We discuss the historical reasons for the siting of the vineyard and beginnings of Margaret River as a wine growing region.
After leaving the vineyard we will visit the winery and discuss in detail how our beautiful wine is made. We discuss crushing/destemming, fermentation, maceration, pressing and barrel ageing. You will also learn the different techniques required for making white wine and red wines. The guide will be happy to take questions at any stage of the tour.
Most days we will be able to do some 'tank thieving' – a term used to describe tasting directly from the tank.
This is a seasonal option and therefore not always available.
Depending on wine-making activities on the day, it may be possible to visit the Barrel Hall. Here we can discuss the different types of oak barrels and their influence on the wine.
The tour guide then leads the group past the white cellar and through to the historic oak vat cellar which was built in 1977. Several original large French oak vats stand proudly in the rammed earth building, the first built in Western Australia.
To complete the walking component of the tour you will then visit the original cabernet cellar which showcases 150 oak barriques surrounded by the pictorial timeline showcasing the history of Cape Mentelle. This is the venue for our annual International Cabernet Tasting benchmarking our current flagship Cabernet Sauvignon amongst 20 other cabernets from around the world.
Guests are invited to freshen up before sitting at the table in the cabernet cellar for the food and wine pairing. This tutored tasting consists of 6 canapés matched with 6 current release wines. The host will discuss the principles of food and wine pairing as we work through each dish and selected wine. This is not a lunch, the focus is on the wines and which foods to pair them with.
Vegetarian and gluten free requirements can be catered for and bookings are essential the day prior.


Guests are asked to wear flat, closed in shoes as we are visiting a vineyard and working winery.
This is a 2 hour event finishing at
approximately 12.30pm.